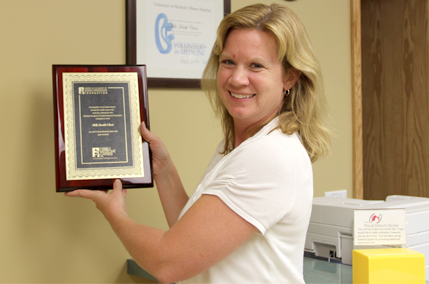 Mills Health Clinic opened on March 5, 2013. The clinic is located in the west metropolitan region of Hennepin County, Minneapolis, Minnesota. The clinic sees patients of all ages, while the majority are considered "the working poor."
There are approximately 44,000 uninsured residents in Hennepin County. According to 2008 Census data, this is about 8% of the population. Mills Health Clinic partners with a food pantry that serves 2,500 people per month; a needs assessment survey conducted in summer 2012 concluded that 18% of the individuals using the food pantry do not have health insurance.
Clinic Update
Opening date to June 2014
Total Patient Visits: 649
Approximate Value of Services: $129,800
Volunteer
If you are an AAFP member and interested in volunteering with a Family Medicine Cares USA grant recipient clinic, please contact Sharon Hunt at (800) 274-2237, ext. 4474.
AAFP Member Volunteers
Kathyrn Justesen, MD - Medical Director
Kris Eskuchen, MD
Chris A. Stuart, MD