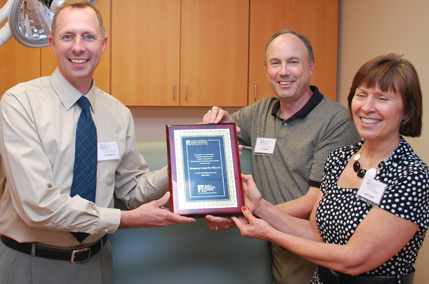 Montgomery County Free Clinic opened on August 26, 2013. It serves uninsured and underinsured adults and children who do not have public insurance (Medicare/Medicaid) and whose income is below 200% of the federal poverty level. They anticipate approximately 4,000 patients fall into this eligibility guideline.
Clinic Update
Opening date to June 2014
Total Patient Visits: 808
Approximate Value of Services: $161,600
Volunteer
If you are an AAFP member and interested in volunteering with a Family Medicine Cares USA grant recipient clinic, please contact Sharon Hunt at (800) 274-2237, ext. 4474.
AAFP Member Volunteers
John R. Roberts, MD - Medical Director