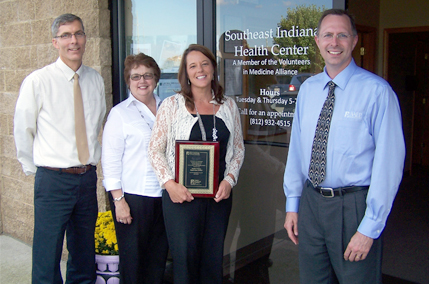 Southeast Indiana Health Center (SEIHC) opened on June 4, 2013. The center provides medical care in a comfortable setting to those who live in Franklin or Ripley County. The clinic serves those whose income does not exceed 250% of the federal poverty guidelines and are uninsured. The clinic will not accept any patients with medical insurance or who are eligibile for Medicare and Medicaid with a work-related injury or one that involves workers' compensation coverage.
Clinic Update
Opening date to June 2014
Total Patient Visits: 638
Approximate Value of Services: $127,600
Volunteer
If you are an AAFP member and interested in volunteering with a Family Medicine Cares USA grant recipient clinic, please contact Sharon Hunt at (800) 274-2237, ext. 4474.
AAFP Member Volunteers
Dr. Steve Glaser - Medical Director