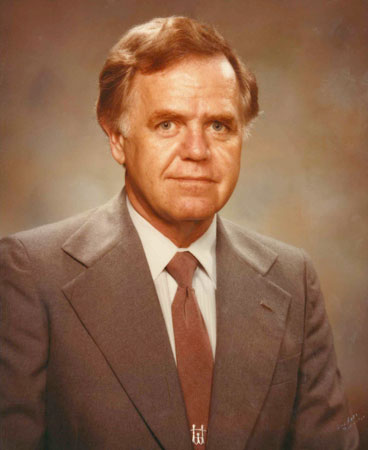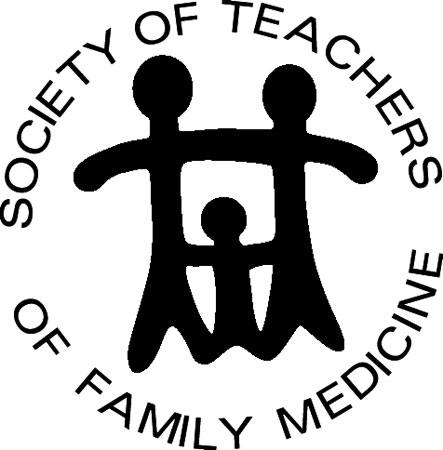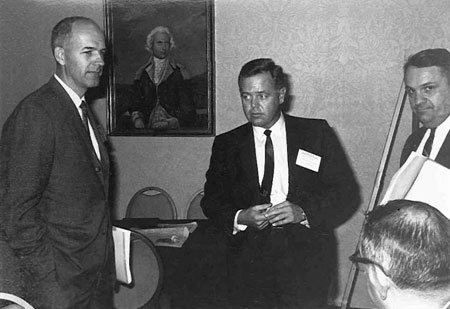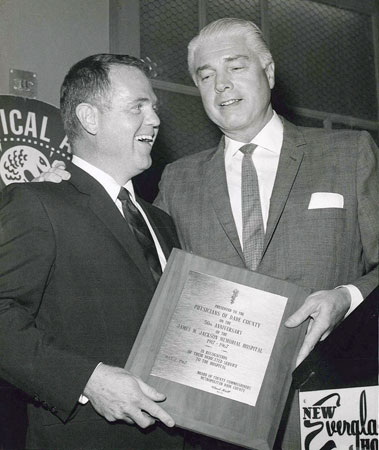 "Family medicine is not general practice. The latter is disease centered and based on episodic care. Family medicine is health oriented, and offers comprehensive attention to the family... Family medicine will require specially trained physicians, not physicians half trained in a number of specialties."
- Dr. Carmichael in "Teaching Family Medicine," 1965*
*From Carmichael, LP: Teaching Family Medicine, JAMA 191(1):38-40 (Jan. 4) 1965.
Copyright © 1965 American Medical Association. All Rights Reserved. Used with Permission.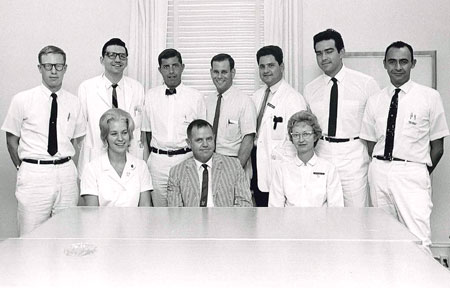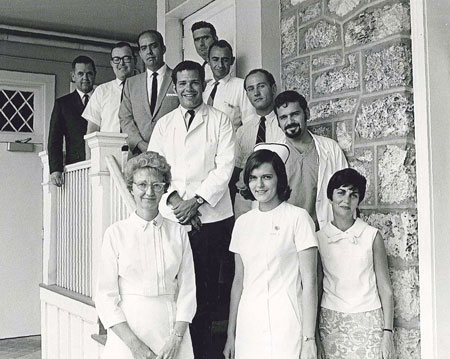 During the 1970s, Dr. Carmichael wore a beard for a time – a symbol, according to one colleague, of his "great well roundedness" as "a progressive minded brilliant physician and an extraordinary down to earth kind man," as this excerpt(1 page PDF) from the September 1976 issue of Family Medicine Times serves to illustrate.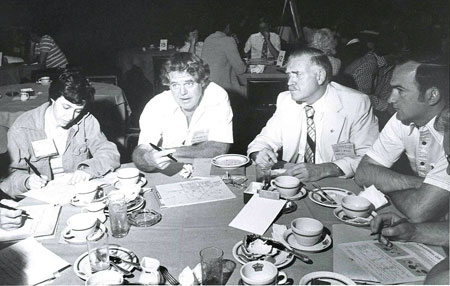 In 1979, Dr. Carmichael served as one of the founding editors of STFM's new newsletter Family Medicine Teacher(1 page PDF), which was renamed Family Medicine in 1981.
"I had, like most people in medicine, been raised with the idea that diseases existed and that our job was to treat diseases. But, we don't treat diseases; we take care of people... The meaning of 'family' in family medicine, to me, is not that the family is the unit of care as much as it is the process of care. It characterizes the type of relationship that you have with a person, a family-type relationship. The real healers are the patients. The goal of the physician should be to do whatever is necessary to enhance individuals' abilities to heal themselves. There is a tremendous amount of gratification and satisfaction that can come from this kind of medical practice. That to me is more important than the salary, the benefits, the prestige of being a doctor, and it is much more sustaining."
- Lynn Carmichael, MD, 1991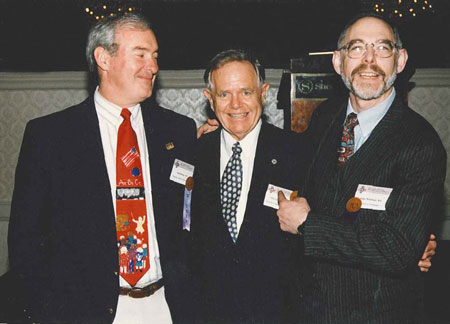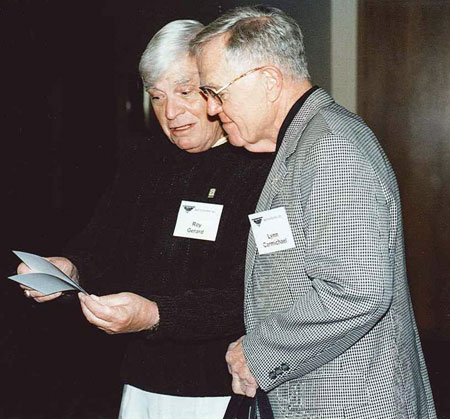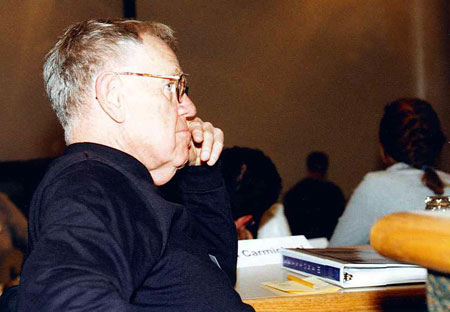 Dr. Carmichael is pictured above while attending the Keystone III Conference(www.stfm.org) held in Colorado Springs, Colorado in 2000. The Keystone Conferences began in 1984 with Keystone I, followed by Keystone II in 1988 and finally Keystone III. The objective of Keystone III was to discuss the status of family practice after thirty years of development, while also seeking to facilitate the free exchange of ideas between three generations of family doctors: the "founding" generation (which included Dr. Carmichael), the "transition" generation, and the new, "emerging" generation.
"I've cared for some patients for more than 40 years. What patients need from us hasn't fundamentally changed: someone who knows them, whom they can trust and who can help them navigate the uncertainties of illness or the health care system."
- Dr. Carmichael at Keystone III, 2000