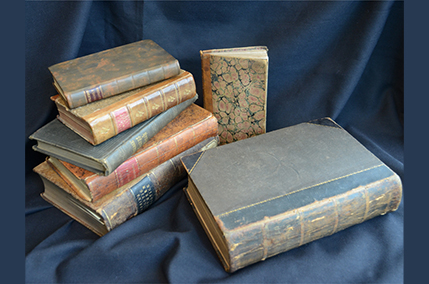 In December of 2012, through the generous gift of Dr. and Mrs. Adam G.N. Moore of Newmarket, New Hampshire, the Center for the History of Family Medicine received a donation of 22 boxes of materials, which now constitutes the new Adam G.N. Moore, MD, Collection in the History of Family Medicine. The Moore Collection consists of more than 600 books, pamphlets, and other materials that relate to the history of Family Medicine, from pre-revolutionary America up to the present day.
Son of psychiatrist and poet Merrill Moore, MD, and Ann Leslie Nichol Moore, a specialist in preschool education, Dr. Moore is a graduate of Harvard College and of Aberdeen University Faculty of Medicine in Scotland, where he received the M.B. and Ch.B. degrees in 1964. After serving as a resident at the Aberdeen Royal Infirmary and in its Casualty (Emergency) Department, Dr. Moore returned to the United States and completed additional residencies in pediatrics and medicine at Carney Hospital in the Dorchester section of Boston, Massachusetts. A self-described "old family doc," Dr. Moore practiced for three decades as a family physician in his hometown of Squantum, Massachusetts. After closing his private solo practice in 1997, Dr. and Mrs. Moore retired to New Hampshire.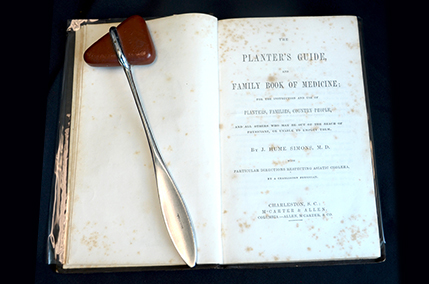 In addition to his professional career, Dr. Moore served the venerable (and enormous) Boston Medical Library for more than thirty years as Secretary and/or as a member of its Board of Trustees. Over the course of the last six decades, he has also brought together a large personal library and collection of artifacts relating to interests in areas such as medicine, natural history, cartography, and dictionaries.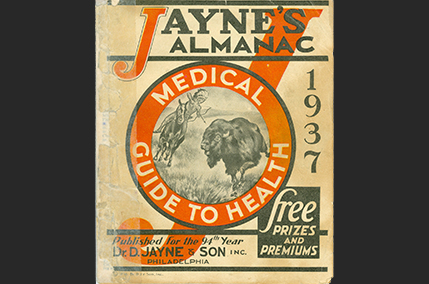 The newly created Moore Collection in the History of Family Medicine at CHFM consists of titles Dr. Moore describes as "the book you'd have if you didn't have a doctor." According to Dr. Moore, "These materials have been collected with the intention of showing, in an historical context, how people's health has been maintained, and also how their medical problems have been recognized, interpreted and treated . . . For literally many decades, topical loan exhibits have been prepared and lent anonymously from these holdings for use by schools, hospitals, libraries, museums and other venues in association with their special events or for general interest. Since use of the Internet has become widespread, the potential usefulness of this eclectic type of collection has broadened considerably."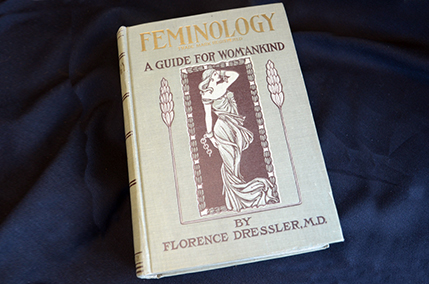 The collection as a whole is a true treasure--one that could only be assembled after decades of collecting. It consists not only of books, but also of brochures, pamphlets, advertising materials and other ephemera that relate to the history of medicine or Family Medicine, from pre-revolutionary times up to the present day. The materials range from the 1767 French book Avis au Peuple sur sa Santé ("Advice to People on Health") by S.A.D. Tissot to the 2008 Time Magazine publication Your Body: A User's Guide by Kelly Knauer. The collection is ideal for use as a research, reference and teaching resource to demonstrate both how the specialty has evolved over time and how important Family Medicine has been, and continues to be, in the development of medicine in America as a whole.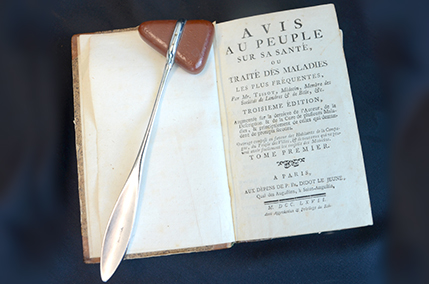 The sample of items shown here reflects the sheer depth and variety of this important and valuable collection. For more information on the Adam G.N. Moore, MD Collection, please refer to the Center's catalog Guide to the Collections of the Center for the History of Family Medicine(0 bytes).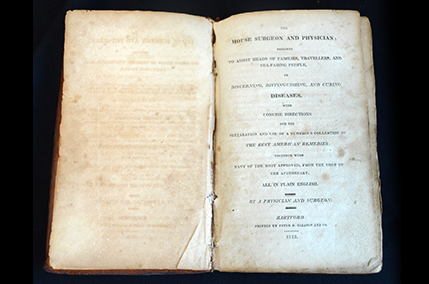 Special thanks to David Mitchell and Sheri Porter of AAFP News Now