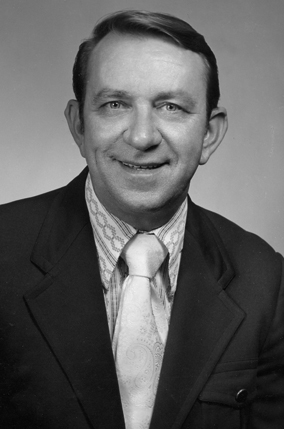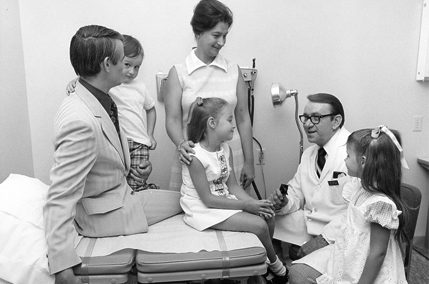 Former AAFP, AAFP Foundation and American Board of Family Medicine (ABFM) President W(alter) Jack Stelmach, MD of Kansas City, Missouri, died Sunday, July 22, 2012 after a short illness. He was 86 years old.
"Jack," as he was known, was a 1953 graduate of the University of Kansas School of Medicine in Kansas City, Kansas. He was a practicing family physician in Kansas City, Missouri, for 20 years until 1974, when he became the director of the Goppert Family Care Center, a Family Practice Residency Program at Baptist Memorial Hospital in Kansas City. He served in that capacity until 1994, at which time he became Vice President for Medical Affairs at Baptist Medical Center. He remained there until his retirement in 1996.
Throughout his life Dr. Stelmach served in a variety of important positions in the family of Family Medicine, including stints as Chairman of the AAFP Commission on Education (1974-1976); Chairman of the Residency Assistance Program (RAP) Project Board (1975-1980); member and later Chairman of the AAFP Board of Directors (1974-1977); President of the AAFP (1978-1979); President of the Council of Medical Specialty Societies (1980-1981); President of the Family Health Foundation of America (now the AAFP Foundation) (1980-1986); and President of the American Board of Family Practice (now the ABFM) (1983-1984). After he retired in 1996, Dr. Stelmach was involved in Partners in Health, a program developed by the Shepherd's Centers of America in cooperation with the ABFM that was designed to help seniors get the most value out of visits to their family physician by improving communication between doctors and patients and by educating seniors on their rights and responsibilities as patients.
In 2006 Dr. Stelmach donated his papers to the Center for the History of Family Medicine (CHFM). The Stelmach Collection consists of 17 volumes of material relating to Dr. Stelmach's career and service in Family Medicine and includes photographs, letters, articles, and other materials, all arranged chronologically.
For more information about Dr. Stelmach and his collection, please visit the Center's Guide to the Collections of the Center for the History of Family Medicine(2 MB PDF) or contact Center staff.
Artifact Photographs
These items, along with other memorabilia from Dr. Stelmach's career, were generously donated to the Center in 2012 by his widow, Mrs. Patricia Stelmach.