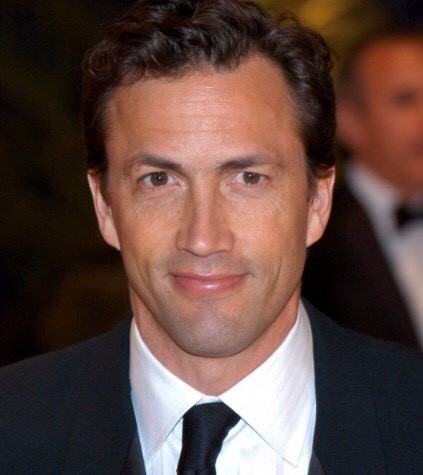 Meet and Greet with Celebrity Andrew Shue!
Prior to the Annual Recognition Dinner held on September 26, 2019, guests will have the opportunity to meet actor and philanthropist Andrew Shue, take photos, and receive an autographed frame. Tickets for this very special evening are $150.
Andrew Shue is best known for playing the leading role of Billy Campbell in the iconic 90's Aaron Spelling drama Melrose Place. Shue starred on the Fox show for 6 years from 1992-1998. Shue made his feature film debut in 1997 with a small but pivotal role in The Rainmaker, starring Matt Damon and directed by Francis Ford Coppola.
Shue's professional soccer career began in 1990 when he played in the all African league of Zimbabwe for the Bulawayo Highlanders. The team won the national title. Shue was the only non-African player in the league. While in Africa, Shue also taught high school math to 300 students. In 1996 Shue played for the Los Angeles Galaxy in the teams' inaugural season in the MLS. He became the first athlete to ever play pro and act on a major television show at the same time.
In 1994 Shue and his childhood best friend, Michael Sanchez, co-founded Do Something(www.dosomething.org), a national non-profit that motivates and funds young people who take action to improve their communities. Today Do Something is a recognized leader in the youth service sector.
In 1999 Shue moved out of Hollywood, returned to his roots on the east coast and dove into the start-up business world by co-creating CafeMom(www.cafemom.com). Today CafeMom is the leading digital content and community platform for the over 20 million women who frequent the network on a monthly basis.
From 2000 until 2007 Shue developed and produced the feature film Gracie staring his sister Elisabeth Shue and directed by his brother in law Davis Guggenheim. Gracie was inspired by the Shue family's childhood growing up playing soccer.
In 2012 Shue created and co-hosted the web talk show Mad Life – producing over 250 episodes. The show aims to provide understanding and focus to men and women during the parenting years.
In recognition of his service work, Shue delivered commencement addresses and received honorary degrees from both Drew University and Colorado College. In 1995 he was named one of ten outstanding young Americans by the Junior Chamber of Commerce. In 2014 he received the prestigious Jefferson Service Award along with Tom Brokaw.
Shue, who lives in New York City, is a dad to 3 sons and step dad to two daughters. He is married to ABC news anchor Amy Robach.