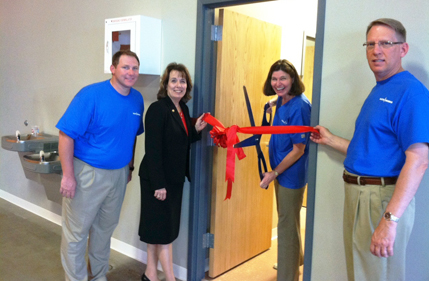 Faithworks Medical opened on June 28, 2012, and officially began seeing patients on July 10, 2012.
"…The monies represent the cornerstone for the durable equipment that will be used in the clinic for years to come. In addition, the grant provides the means to begin addressing the medical need in Monroe County, Michigan. It is a project that is now two years in the making and it is heartwarming to see it come to fruition. As the Program Director for an upcoming community family medicine residency, I cannot think of a more suitable service for students and residents..." – Susan J. Hulsemann, MD
Faithworks Medical is being led by AAFP member Dr. Susan Hulsemann, who runs a Family Medicine practice in Monroe and is the director of the new Family Medicine residency program developed at Mercy Memorial Hospital.
Clinic Update
Opening date to June 2014
Total Patient Visits: 457
Approximate Value of Services: $91,400
AAFP Member Volunteers
Susan Hulsemann, MD - Medical Director
Nicholas E. Boggs, DO
Vicki L. Collins, MD
Shirley M. Bodi, MD, FAAFP
Brian Perkins, MD
Paul Elanglwe, MD
Jacob Katz, MD