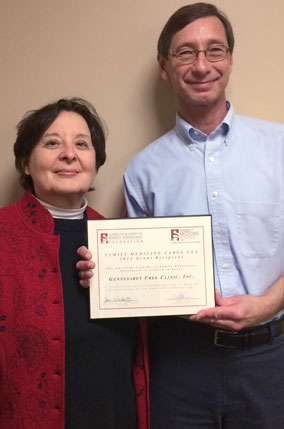 "The AAFP Foundation Family Medicine Cares USA grant is huge for a small clinic like ours. We are currently having new clinic space built in an area that services the medically underserved population. Its completion date is October 2014. We are partnering with the IU school of Nursing and are continuing the partnership with the residency program to staff the clinic.
"The clinic we have now is in a church basement, is cramped, and is not handicap accessible. Many of the patients in our area do not have transportation. This will help us expand services. Not only will we be able to provide health care services, but there will be community organizations that will have food pantries there. It will be a multi-purpose center where patients can get nutrition information, counseling, and community services. This money will help leverage the other gifts we have received.
"We have a FQHC in the area and it is too expensive for the people who live here. We will be able to serve more people. The need is so great here and we are completely thrilled to have received the money."