Program Goals
To support new and existing clinics in areas of unmet need
To focus clinic service on primary care, handling both acute and chronic care issues
To fund clinics with AAFP member physicians serving as medical director or in leadership role
To provide opportunities for retired and active family physicians, residents, and medical students to volunteer at the clinics
Program Outcomes
Since its inception in 2011, Family Medicine Cares USA has provided grants to 47 new and existing free clinics in the United States.
View recipients for grants awarded to new and existing clinics.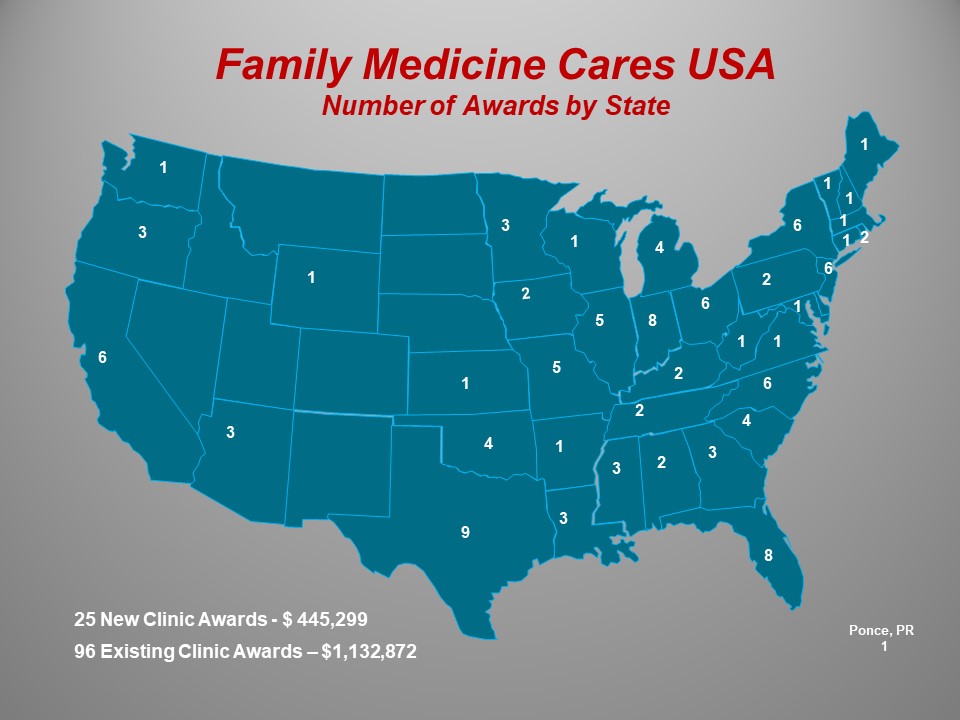 Detailed Program Information
To learn more about this program, including eligibility requirements and application information, please visit the program page.