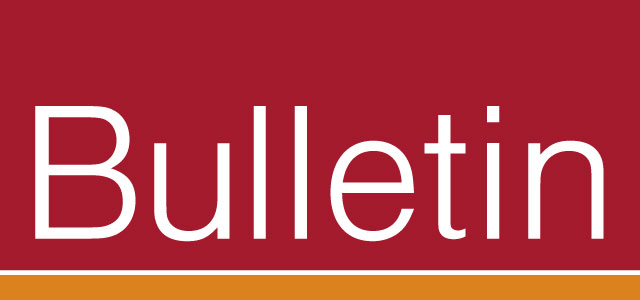 Welcome to the first electronic edition of the Bulletin! The Bulletin will continue to feature AAFP Foundation news and share our donors impactful stories.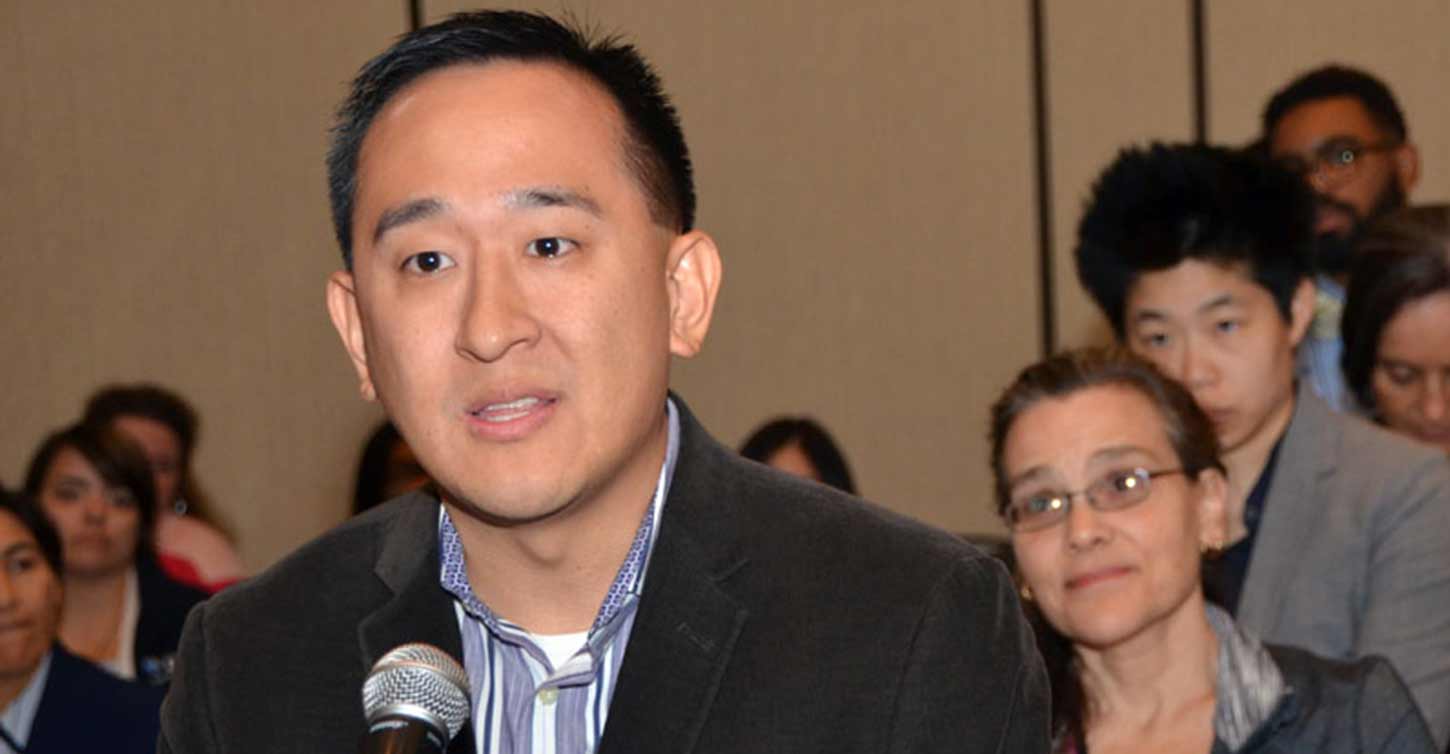 Donor Profile: Kevin Wang, MD, Improving Care for LGBTQ Patients
Kevin Wang, MD, helps advance family medicine as a regular donor to the AAFP Foundation and its missions, including through service to the Family Medicine Leads Emerging Leader Institute. https://www.aafpfoundation.org/foundation/our-work/grants-awards/all/fml-leader.html(www.aafpfoundation.org)
Wang, an annual donor to the Foundation since 2011, has served as faculty in the Emerging Leader Institute's philanthropic and mission-driven leadership track since 2018.
He also chairs the Academy's Commission on Membership and Member Services and is active in the AAFP's National Conference of Constituency Leaders, where he has served as a delegate to the LGBT constituency.
Wang's service has deep roots. He remembers sitting in his family doctor's office as an adolescent and being asked whether he had a girlfriend.
"My doctor automatically assumed I was heterosexual and asked if I was dating any girls," Wang said. "I felt uncomfortable coming out to him, especially since he took care of our family. He's a phenomenal family doctor and one of my inspirations for choosing family medicine, but when I look back, it's something I know we can do better."
LGBTQ patients often face barriers to care, in part, because physicians aren't adequately trained to address their unique needs. A 2011 survey of U.S. and Canadian medical schools https://jamanetwork.com/journals/jama/fullarticle/1104294(jamanetwork.com) showed that more than 75 percent would rate their training related to LGBTQ care as fair or poor. Wang said LGBTQ training in medical schools and residency programs often has a narrow focus on issues related to drugs, STDs, and HIV.
"Health care professionals sometimes forget we are a whole person, too," said Wang. "It inspired me to do something about it in our residency and my community."
A few years ago, Wang started giving occasional lectures on LGBTQ care at the Swedish Family Medicine -- First Hill Residency Program in Seattle where he works. Those efforts evolved into a longitudinal curriculum that repeats every 18 months, ensuring that all residents have two chances to attend each lecture during their three-year training. He created an elective rotation that gives interested residents time to work with local experts in caring for the LGBTQ population. He also created an LGBTQ area of concentration where residents work with the community through volunteering and advocacy.
"The goal is for every resident to leave here feeling comfortable with caring for and working with the LGBTQ community," he said.
Wang is tracking progress on that goal by surveying residents on their comfort level caring for LGBTQ patients throughout their training. He's also working with other residency programs, making his lectures, handouts, and surveys available to determine whether Swedish's results are replicable.
The residency program is also working to educate physicians who already have completed their training. In 2017, Wang launched an LGBTQ CME conference at Swedish Medical Center. The initial event highlighted the basics of LGBTQ care.
"I want the LGBTQ community to experience the kind of patient-centered and high-quality care they're looking for whether they see a family physician or other primary care provider," said Wang. "If I can make one more LGBTQ person's experience with a provider a positive one, then all of the work we've put into educating providers is worth it."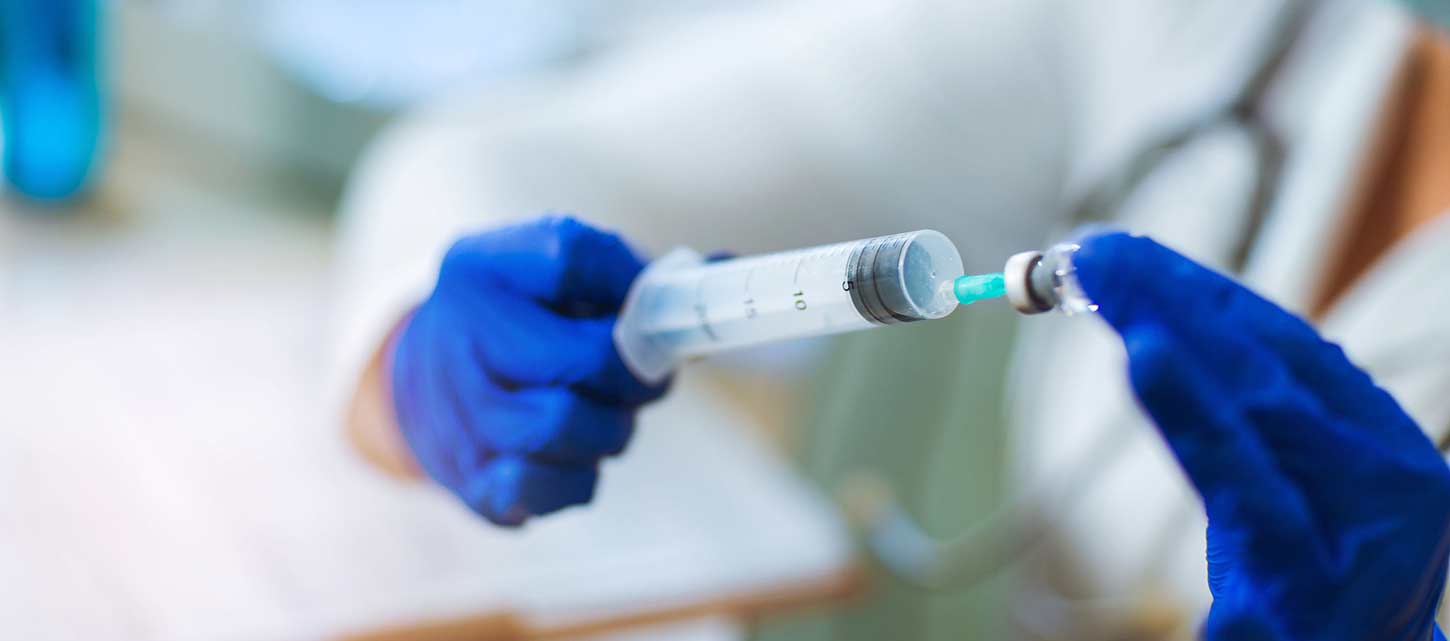 Corporate Partner Spotlight: Sanofi Supports Disease Solutions
The AAFP Foundation is shining a spotlight on one of its generous corporate partners -- Sanofi. https://www.sanofi.us/en/about-us(www.sanofi.us) The global biopharmaceutical company uses its expertise and financial support to help the AAFP Foundation and the AAFP educate and inform members about the prevention and treatment of various diseases. Sanofi is focused on infectious diseases, rare diseases, cardiovascular diseases, multiple sclerosis, oncology, immunology, and diabetes.
Sanofi recently increased its support to the AAFP Foundation Partners Program, https://www.aafpfoundation.org/foundation/get-involved/corporate-partner/current-partners.html(www.aafpfoundation.org) joining the Foundation's $75,000 Champion benefit level.
In addition to its partner program support, Sanofi has donated nearly $130,000 to the AAFP Foundation since 2015 for educational resources about the influenza vaccine, including an influenza vaccine webinar and a Family Medicine SmartBrief special report.
In 2018, Sanofi's support helped the AAFP develop a series of webcasts https://www.aafp.org/patient-care/public-health/immunizations/influenza/barriers-webcast.html intended to increase influenza vaccinations https://www.aafp.org/patient-care/public-health/immunizations/influenza.html for patients 50 and older, as well as patients with chronic diseases.
The AAFP Foundation would like to thank Sanofi for its continued and increased support, and invites others to learn more about the AAFP Foundation Partner Program. https://www.aafpfoundation.org/foundation/get-involved/corporate-partner/why-join.html(www.aafpfoundation.org)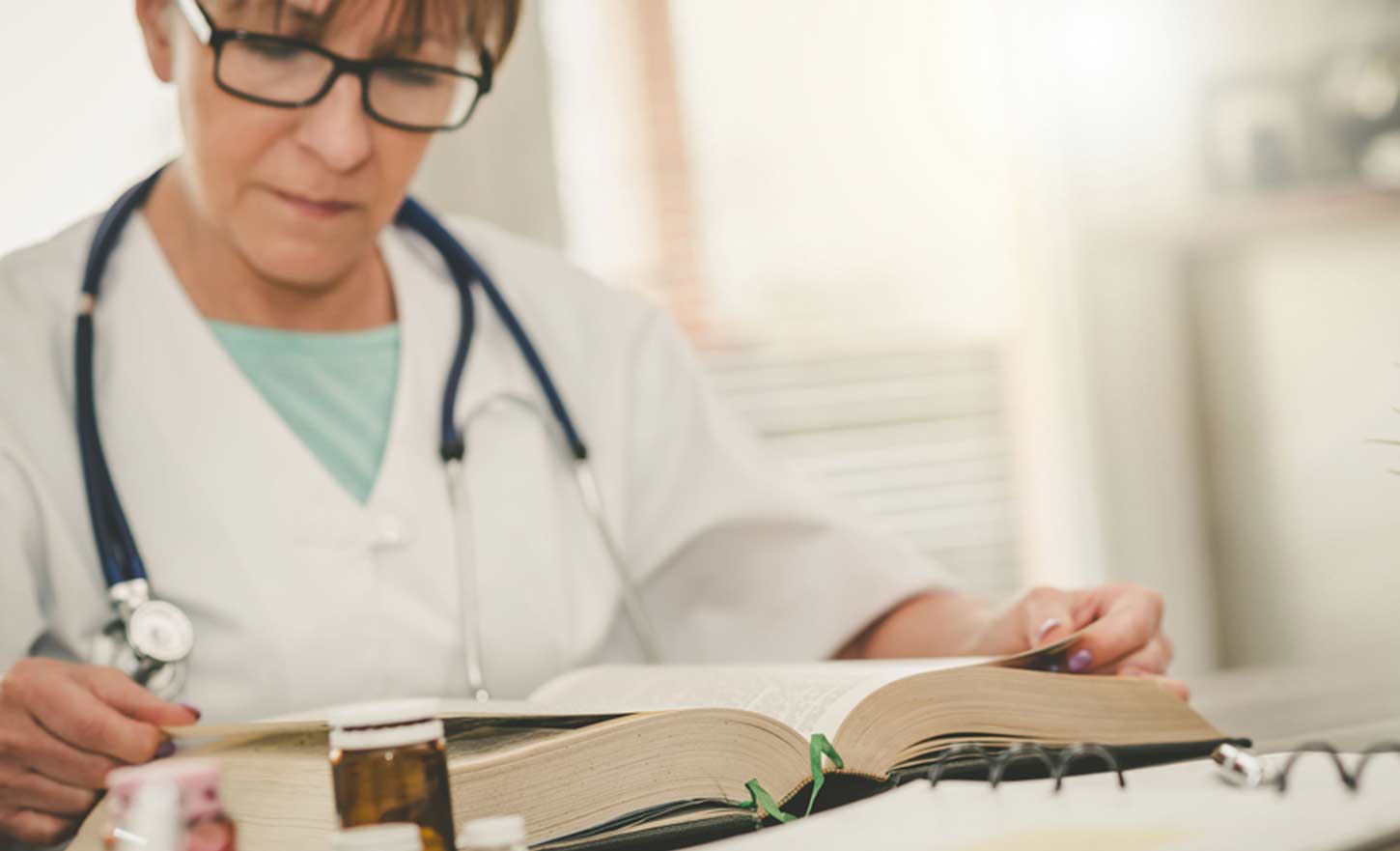 New Family Medicine Discovers Program Spurs Research
This spring, the AAFP Foundation -- in partnership with the AAFP National Research Network -- officially announced Family Medicine Discovers, a signature program designed to elevate scientific research outcomes across the specialty.
Family Medicine Discovers is the third signature program offered by the Foundation, joining Family Medicine Cares and Family Medicine Leads, which focus on humanitarian efforts and education, respectively.
The first venture of the new program, is the Family Medicine Discovers Rapid Cycle Scientific Discovery and Innovation initiative http://www.aafp.org/nrn/rapsdi (FMD RapSDI).
FMD RapSDI was launched at the Family Medicine Experience in September. It targets practicing family physicians interested in serving as principal investigators for innovative, short-term research projects designed to tackle real-world issues in primary care. No previous research experience is required, making the program a perfect opportunity for physicians to put their research skills to the test and find meaningful solutions that fellow clinicians who have come across the same issues could benefit from.
Lars Peterson, MD, PhD, vice president of research for the American Board of Family Medicine and an associate professor in the Department of Family and Community Medicine at the University of Kentucky in Lexington, explained the program's relevance to the specialty.
"Not everyone catches the research bug early," said Peterson. "But some physicians face interesting questions or clinical challenges in practice and want to acquire training to answer those questions on a larger basis than one patient at a time."
"The FMD RapSDI program is important because it is intended to help practicing family physicians who develop an interesting clinical question learn research skills through a mentored project while remaining in their practice."
For the current initiative cycle, eligible family physicians were invited to submit applications beginning Sept. 23. The application period for the first round closed Oct. 31, and the review process is currently underway.
All applications will be reviewed and receive feedback. Family physicians who are invited to a second round of applications will be matched with an AAFP NRN staff member and/or outside research mentor to develop a full research application.
Second-round applications will be due March 1, 2020, and in May, the initiative will select two practicing family physicians as 2020 FMD RapSDI scholars.
Each scholar will receive a grant of up to $40,000 to help cover the costs associated with their research project and/or to offset the time and salary needed to develop and complete their project in 12-18 months. Scholars will also receive support and mentorship from AAFP NRN staff and/or an outside research mentor to fine-tune research protocols, perform project activities, and analyze study data.
The main goal of Family Medicine Discovers is to cultivate scholarship and engagement among family physicians who practice in the community setting. In line with that objective, Peterson added that over time, it is hoped the initiative will create a cohort of front-line clinicians who can use their research skills to answer questions based on their experience in patient care. Having that type of infrastructure in place will benefit not only family physicians, but also their colleagues, patients, and the communities they serve.
"I think this is a great opportunity for practicing family physicians who can't leave their practice for a fellowship to gain research skills and knowledge to address real-world questions," he said. "It's been exciting to see the great work the AAFP NRN and Foundation staff have done in putting together the program."
The next FMD RapSDI application cycle will be announced in late 2020. For more information, visit Family Medicine Discovers http://www.aafpfoundation.org/familymedicinediscovers(www.aafpfoundation.org) or the FMD RapSDI program page. http://www.aafp.org/nrn/rapsdi
---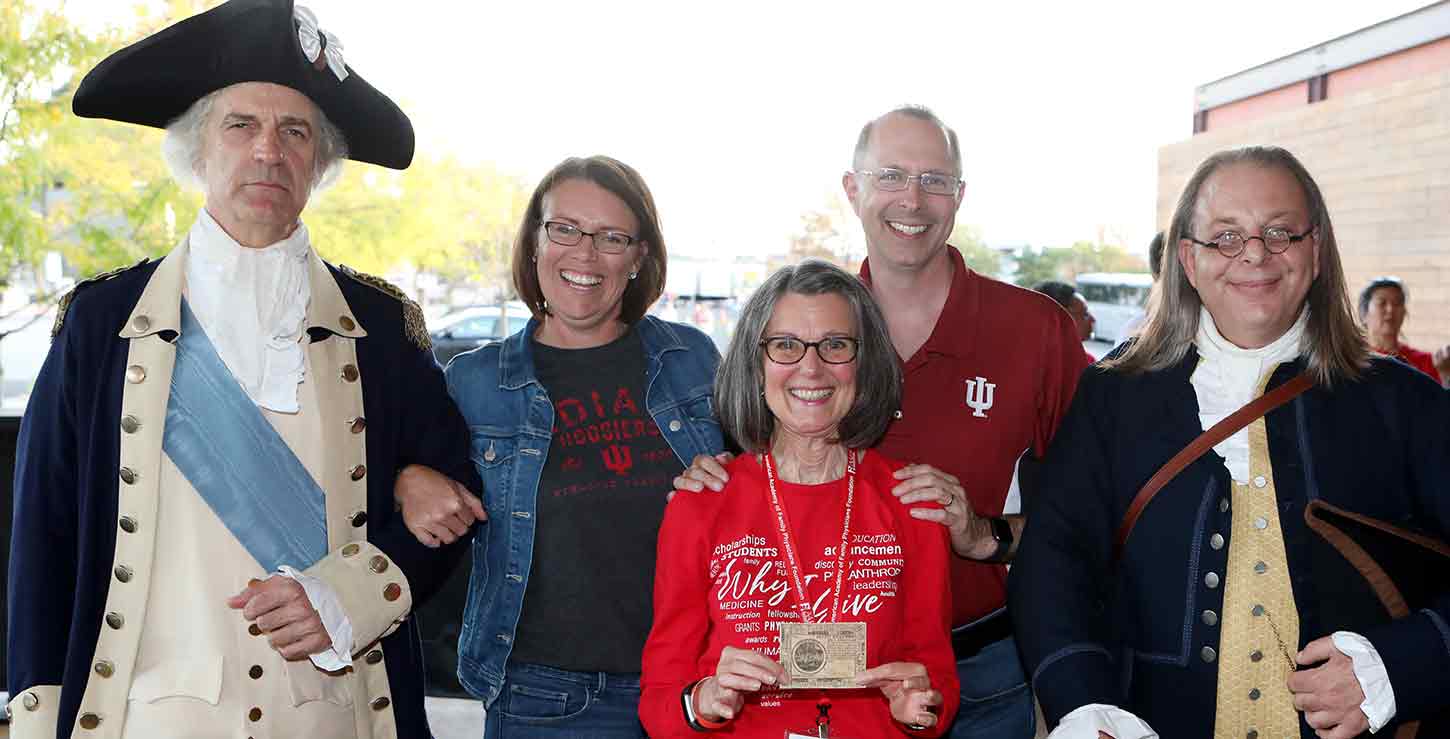 A Week of Giving in Philly
More than 4,000 family physicians came together to "Love their why" at this year's Family Medicine Experience (FMX) in Philadelphia. It was a week full of meaningful giving from family docs to the AAFP Foundation to honor the past, celebrate the present, and support the future all while embracing their "why."
The theme resonated into the week with Foundation activities, including the Annual Recognition Dinner at the historic Union League of Philadelphia. The Foundation's most dedicated donors gathered to celebrate a year of achievements and honor Anne Montgomery, MD, MBA, and Glen Stream, MD as Philanthropists of the Year and the South Dakota Foundation of Family Medicine for Outstanding Program of the Year. The keynote speaker for the evening was former actor turned entrepreneur and philanthropist, Andrew Shue. He gave an inspirational speech regarding the role of the family physician in the community and acknowledged the week's historic events including the election of Ada Stewart as the Academy's president-elect, the first African American woman to hold the role.
Later in the week, Doug Henley provided enthusiastic support for the Foundation from the Main Stage as he shared "Why I Give" stories from family physician colleagues and launched Foundation T-shirts into the crowd. That night at the Foundation's VIP Benefit at Lincoln Financial Field, Foundation supporters put on their jerseys and toured the Philadelphia Eagles football stadium. Guests viewed the Vince Lombardi trophy, took photos with the mascot, and ran through the players' tunnel to loud music, lights, and Eagles cheerleaders. The next stop was Xfinity Live for Philadelphia-themed foods, a beer tasting with Ben Franklin and George Washington and music by Two Rocks Rye band.
Throughout the week, the AAFP Foundation was thrilled to recognize family physicians dedicated to the future of family medicine. During the Pennsylvania AFP reception, Dennis Gingrich, MD, was honored with an endowed scholarship secretly funded by colleagues, many of whom were first introduced to Dr. Gingrich as a professor and mentor many years ago. At the Congress of Delegates, the Foundation announced the establishment of an endowment(www.aafpfoundation.org) in honor of Doug and Mary Henley to celebrate their years of service to the Academy, the Foundation, and family medicine over the last 43 years. Doug Henley surprised everyone later in the week at the Annual Recognition Dinner by kicking off the fund with a $100,000 gift and challenging all to give generously. Both funds provide scholarships for students and residents going to AAFP's National Conference.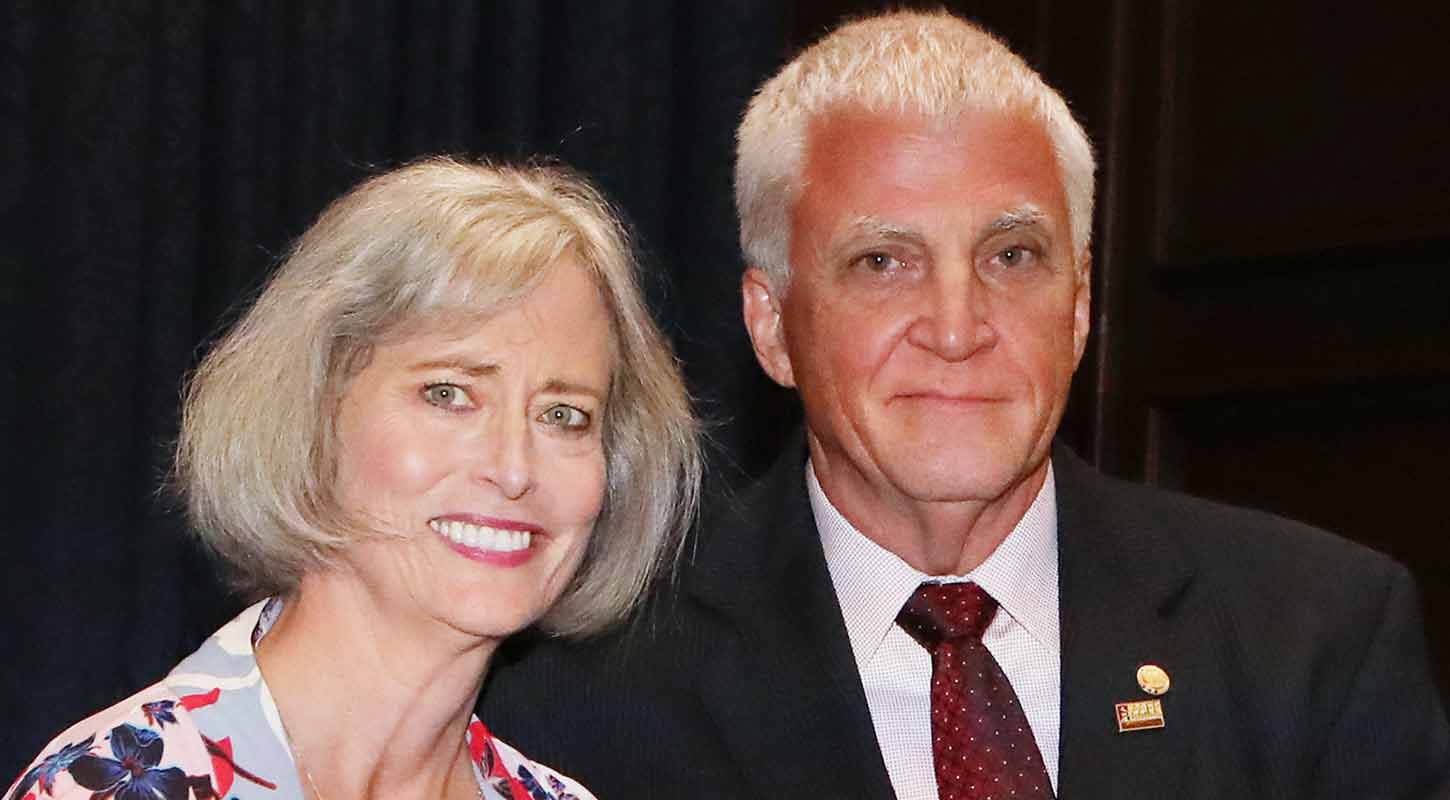 Celebrating Philanthropists and Programs That Lead by Example
The AAFP Foundation celebrated the generous support of its most dedicated donors at the Annual Recognition Dinner on Sept. 26, 2019, at The Union League of Philadelphia. As part of the evening's festivities, Anne Montgomery, MD, MBA, and Glen Stream, MD, were recognized as the 2019 Philanthropists of the Year. The 2019 Outstanding Program Award was presented to the South Dakota Foundation of Family Medicine (SDFFM), with Andrew Ellsworth, MD, of Brookings, S.D., accepting the award on the SDFFM's behalf.
Philanthropists of the Year Inspire With Faithful Support
Well known as leaders in the family medicine community, Montgomery and Stream have also made an impact as longtime champions of the AAFP Foundation's mission. Their inspiring philanthropic spirit and unwavering commitment to advancing family medicine made the couple the ideal choice for Philanthropists of the Year.
"As faithful supporters of the AAFP Foundation for more than 20 years, Dr. Stream and Dr. Montgomery truly have given of themselves in full measure of time, talent, and treasure," said Heather Palmer, MBA, MA, the Foundation's executive director.
They were among the first major supporters of Family Medicine Cares International https://www.aafpfoundation.org/foundation/our-work/programs/humanitarian/fmc-international.html(www.aafpfoundation.org) when it launched in 2013, helping it grow into one of the Foundation's signature programs. They were also recently inducted into the Lifetime Giving Circle, which honors individuals who have donated a total of $50,000 or more to the Foundation.
In addition to providing generous financial support, Montgomery and Stream have advocated effectively for the AAFP Foundation throughout their careers by encouraging other family physicians to volunteer and donate and promoting the Foundation's many programs and opportunities. "We appreciate their remarkable efforts to impact our good work and organizational success through their dedicated support."
Outstanding Program Makes House Calls
The SDFFM received the AAFP Foundation's Outstanding Program Award to honor their support of a unique television program that helps bring family physicians into an estimated 5,000 households each week.
Since 2017, with funding from the Foundation's Family Medicine Philanthropic Consortium Grant Awards Program, the organization has supported On Call With the Prairie Doc. https://www.prairiedoc.org/television.html(www.prairiedoc.org) On this hour-long live television program aired weekly on South Dakota Public Broadcasting, host Richard P. Holm, MD, and a variety of guests discuss relevant health care and well-being topics. Recent episodes have addressed subjects ranging from vascular disease to end-of-life care to antibiotic use. Viewers can call in during the program to get on-the-spot answers to their medical questions, and the show's "Ask Anything" episodes are especially popular.
"This program supports the mission of the AAFP Foundation by providing educational programming to increase knowledge, thereby improving the health of many South Dakotans who are regular viewers of the show," said Carletta Hauck, executive director of the South Dakota Academy of Family Physicians (SDAFP).
In addition to providing financial support for family medicine-focused episodes of On Call With the Prairie Doc, the SDAFP promotes the show on its Facebook page, https://www.facebook.com/SouthDakotaAcademyOfFamilyPhysicians/(www.facebook.com) sharing clips and links to full episodes posted on YouTube.
Subscribe to the Bulletin
If you would like to receive the AAFP Foundation Bulletin and are not currently on the email list, send an email with your name and request to the Foundation.
Subscribe to the Bulletin
If you would like to receive the AAFP Foundation Bulletin and are not currently on the email list, send an email with your name and request to the Foundation.